If you've recently been to a wedding, bridal shower, or any type of celebration for that matter, you've probably seen some adorable, colorful fluffy puffs of paper dangling around. These charming decorations are the ever trending paper pom poms. I LOVE paper pom poms, they bring such a joyous element to any event and they're such a simple item that anyone can make at home. I saw this
tutorial
on
HGTV
and thought I'd share it with you creative minds! So fun and simple... enjoy!
Materials Needed
colorful tissue paper
scissors
florist wire
ribbon
Fold Tissue Paper
Layer six to 10 sheets of standard-sized tissue paper on a flat surface. Fold width wise in an accordion-fold pattern.
Cut Ends
Use sharp scissors to cut both ends of the folded tissue paper into a point.
Secure Center
Bind the center of the tissue with florist wire. Tie a ribbon onto the wire so the finished pom-pom can be suspended.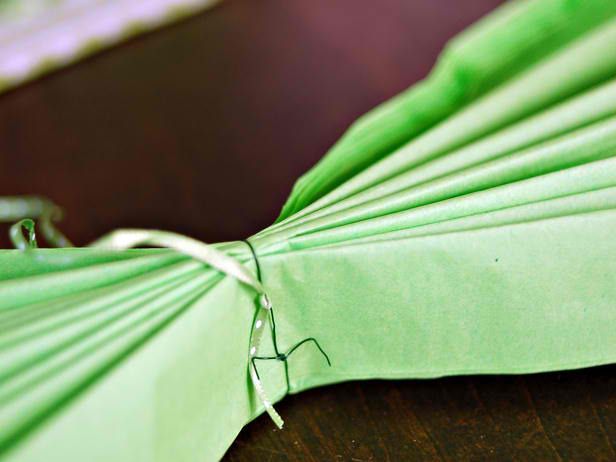 Fluff Tissue
Gently pull apart layers of tissue and fluff them to form a sphere. Alternate between pink, lime green and white tissue to create a striped effect or choose paper in varying shades of the same color for a floral effect.
Have an event where you used tissue pom poms? Please email us at info(at)thebridaldistrict.com and tell us all about it!